Assassin's Creed III [RIP-No Multiplayer]
tentu saja sobat udah nggak asing ama game yg satu ini...
dalam seri terbarunya kali ini bercerita
Desmond Miles
yg kembali ke animus untuk memasuki memori leluhurnya... pada awal game kita tidak langsung bermain sbg "
Connor
/tokoh asssassins yg dipromosikan ubisoft" melainkan kita akan bermain sbg "
Haytam Kenway
" trlbh dahulu yg merupakan ayah & MUSUH UTAMA dr si connor tadi... maklum aja karena ternyata "haytam kenway" adalah seorang templar... bagaimana akhir kisahnya? temukan sendiri dalam game ini (wong saya juga belum tamat maen) hehehee....
DOWNLOAD Assassin's Creed III [RIP-No Multiplayer]
(5,4 GB)
NB :
- cek semua part sblm download (total 7 part)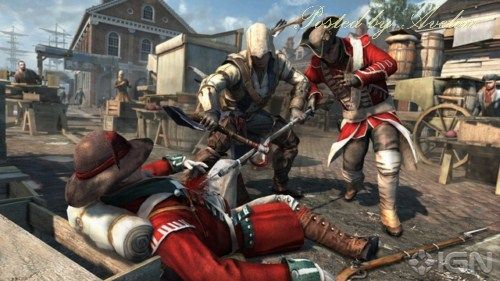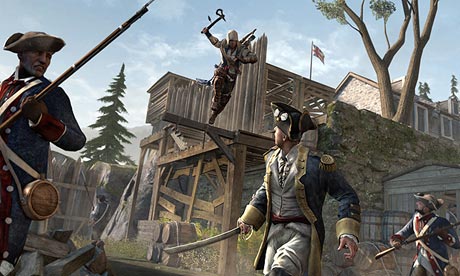 Features Rip':
- Game Version - 1.01
- Cut multiplayer
- Do not recoded
- Release R.G. mechanics
Installation:
1. Set repack.
2. Start the game and create an account / use already available.
3. When asked to enter the key - just click "OK."
4. We play.
Minimum System Requirements
OS: Windows Vista/7/8
Processor: Intel Core 2 Duo @ 2.6 Ghz / AMD Athlon 64 X2 5600+
Memory: 2 Gb
Hard Drive: 17 Gb free
Video Memory: 512 Mb
Video Card: nVidia GeForce 8800 / ATI Radeon HD 3870
Sound Card: DirectX Compatible
Network: 256 Kbps Broadband Internet Connection for Online Multiplayer
DirectX: 10
Keyboard
Mouse
DVD Rom Drive